HERE TO HELP WHEN YOU NEED IT MOST
If you have a legal problem that involves an injury, immigration, divorce, your business, or a criminal charge, we are ready to fight for you.
PERSONAL INJURY, IMMIGRATION, & DIVORCE LAWYERS IN CINCINNATI, OH
Fighting for your best interests,
no matter the opposition
1. ANSWER YOUR QUESTIONS
Whether your legal concern involves an injury, immigration, divorce, business, or a criminal charge, you probably have a lot of questions. Schedule a meeting with us, and we'll take the time to not only answer your questions, but to help you figure out your next steps, too.
2. EXPLAIN YOUR RIGHTS
No matter your circumstances, you have certain rights in place, and our job is to protect them. To start, we'll make sure that you fully understand what those rights are and how they can impact your case.
3. FIGHT FOR THE BEST RESULT
Once we're all on the same page about where your case stands, we'll help you devise a legal plan that makes sense for your particular situation. Then, we'll put our decades of experience to good use as we fight to set things right for you and your family.
MEET YOUR LEGAL TEAM
AGGRESSIVE LITIGATORS. COMPASSIONATE PEOPLE.
FIROOZ T. NAMEI
PARTNER
John has been practicing law in Ohio since 1972. That's more than 45 years of legal knowledge and experience that he contributes to our boutique law firm.
If you want a lawyer who is insightful, honest, and extremely strategic, John is an excellent choice.
DAVID L. DAWSON
ASSOCIATE ATTORNEY
David L. Dawson joined McKinney & Namei as an associate attorney in 2016. Prior to joining the firm, David represented people injured by pharmaceutical products and medical devices in federal multidistrict litigation. He attended the University of Illinois College of Law, where he graduated magna cum laude and was a member of the law review. As a law student, he also represented low income clients in eviction and divorce proceedings as a part of the school's civil litigation clinic.
SARAH C. LARCADE
ASSOCIATE ATTORNEY
Sarah joined McKinney & Namei as an associate attorney in October 2017. Prior to joining the firm, she worked at a statewide non-profit legal services organization representing victims of domestic violence and sexual assault. During law school, Sarah worked with the Ohio Justice and Policy Center representing inmates throughout Ohio with constitutional claims against the State as part of the Constitutional Litigation Clinic.
LERA KHUBUNAIA
ASSOCIATE ATTORNEY
After graduating from law school in May of 2019, Lera continued working full-time for Cincinnati Children's Hospital. She also worked as a part-time Staff Attorney for the honorable Judge Kathleen Rodenberg in the Clermont County Domestic Relations Court until the judge's retirement in December 2020. Lera joined McKinney & Namei in July 2021.
CHRISTINE FICKER
Associate Attorney
Christine joined McKinney & Namei as an associate attorney in October 2021. She primarily focuses her practice on Special Immigration Juvenile Status, Family Law, and Asylum cases. Prior to joining the firm, Christine worked as a civil litigation attorney where she managed hundreds of litigation matters throughout Ohio, Kentucky, and Florida. Christine earned her Bachelor of Arts from The Ohio State University and earned her law degree at the University of Kentucky College of Law. Christine's passion for helping others is demonstrated in her meticulous approach to her clients' cases, working to ensure they are afforded their due rights and opportunities.
Jorge Dalence Gastelu
ASSOCIATE ATTORNEY
PRACTICE AREAS
EVERYTHING WE DO IS DESIGNED TO HELP YOU GET WHERE YOU WANT TO BE.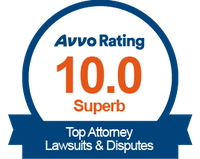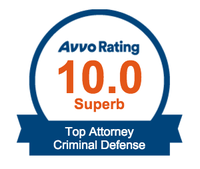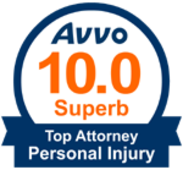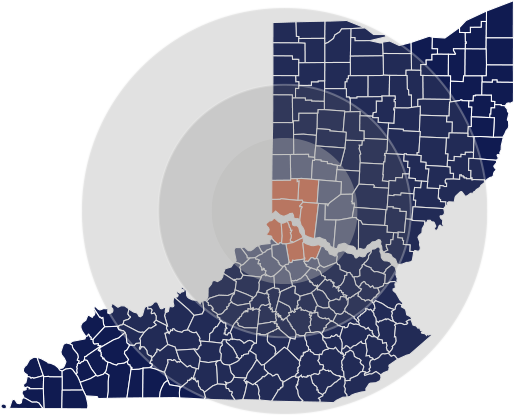 SERVING CLIENTS
FROM SOUTHERN OHIO
TO NORTHERN KENTUCKY
CINCINNATI, OH
Our office is located in Cincinnati's Central Business District, making it easy for us to work with clients throughout southern Ohio, as well as northern Kentucky.
HAMILTON COUNTY, OH
Whether you live within the city limits of Cincinnati or another part of Hamilton County, know we are close by and more than ready to work with you on your case.
WARREN COUNTY, OH
If you live in Warren County, our neighbor to the north, our services extend to you. Simply call to set up an informative consultation.
BUTLER COUNTY, OH
Hamilton, Oxford, Fairfield, Trenton — they're all about a 45-minute drive from our office, but just a quick phone call away.
CLERMONT COUNTY, OH
Perhaps it's Batavia, Owensville, Williamsburg, or a neighboring town that you call home. Not to worry — we serve all of Clermont County.
NORTHERN KENTUCKY
Though we're based in Ohio, many of our clients hail from northern Kentucky, just a stone's throw away. Call us from that area, and we'll gladly accommodate you.
DON'T LET TODAY'S LEGAL CONCERN
STOP YOU FROM HAVING THE FUTURE YOU WANT
When you're faced with a legal problem, it can start to feel like your entire life is coming to a halt. Everything seems to suddenly revolve around the divorce or injury or immigration issue that has so rudely interrupted the usual flow of things.
We don't want that for you. In fact, we want quite the opposite — to give the opportunity to forget about your legal issue for a while and focus on what's really important in your life. For that very reason, we make it our job to not only handle your personal injury claim, divorce proceeding, or whatever the matter may be. We also make a point of empowering you with a thorough understanding of your situation, as well as your rights.
Take a personal injury claim, for instance. When you get hurt and suddenly need to cover medical expenses all because someone else caused your accident, the last thing you should be worrying about is getting the insurance company to cough up the money you need to recover. Instead, you should put our experience — not to mention our complimentary injury consultations — to good use. Let us worry about the legalities so you can spend your energy on healing.
In the same sense, you may be an immigrant, business owner, or potential divorcé trying to live the American dream. Don't let a legal dispute stop you. Call us for support so you can get back on track, building the future you've always wanted.