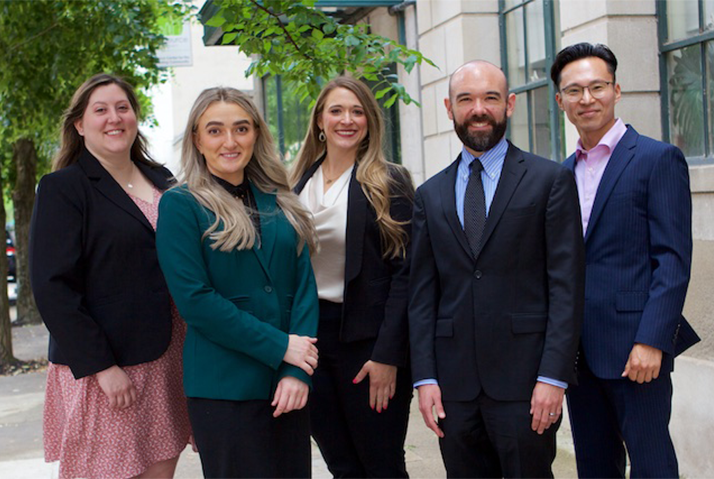 SMALL FIRM ATTENTION. BIG FIRM RESULTS.
We at McKinney & Namei are proud to be a boutique law firm with exceptional litigation skills — the kind you would expect to see at a much larger law office. For decades, we have focused on developing these courtroom skills in order to effectively represent our clients and deliver the resolutions they deserve.
Over the years, that focus on litigation has allowed us to branch into more niche areas of the law, which makes us able to serve our clients even better. You see, our legal knowledge is now so diverse that we can help them overcome just about any concern they bring forward.
For instance, we have a great deal of experience handling matters of personal injury, immigration law, divorce, business litigation, and criminal defense. In other words, whether it's a car wreck, a criminal accusation, or the threat of deportation that's causing you grief, we're here to help.
As we have honed our wide-ranging litigation skills over the years, it is our clients who have ultimately benefited. Now, we can say with confidence that no matter how complex or challenging the case you may bring to us, we have the knowledge, experience, and ability to give you your best chance at a successful outcome.
WHY THE FOCUS ON LITIGATION?
We believe that being good litigators makes us better advocates for our clients all around. By always being prepared to defend your rights and fight for you in a court of law, we are in turn ready to protect your best interests at every point in the legal process. So whether or not your case goes to court, we will be ready to represent you as effectively as possible.
Our record of success, as well as our reputation among our peers, illustrates our genuine dedication to our clients. For instance, we are honored to have received an AV Preeminent* rating from Martindale-Hubbell because it is the highest rating the legal community has to offer to attorneys who they recognize for superior client care.
Seeing our clients reach a better place in their lives is what gives our work real meaning. —Firooz Name
DIVERSE LEGAL SERVICES
Since we practice personal injury, immigration law, divorce, business law, and criminal defense, we know how to prepare you for just about anything the legal system may throw at you.
A FOCUS ON AFFORDABILITY
We choose to keep our law firm small because we care about excellent service — not a big, fancy office. That's why we are able to offer our services at a price that everyday people can afford.
A KIND & COMPASSIONATE TEAM
For us, the true value of our work is helping real people overcome real problems and come out better for it. When we work with you, we are invested in the person, not just the case.
GET THE LEGAL SUPPORT YOU NEED
Between the members of team, you'll find decades of experience, an extensive and wide-ranging understanding of Ohio law, and a genuine love for the work that we do. When you come to us with a legal issue — be it big or small, simple or complex — you will find yourself in good hands. But please, don't just take our word for it. Set up an informative consultation, and bring all of your legal questions with you. We'd be more than happy to sit down with you, explain your rights, and walk you through your best options. And, if it comes down to it, we'll be ready to negotiate or litigate on your behalf.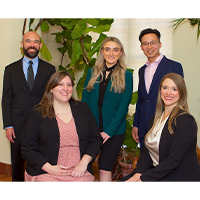 YOUR CINCINNATI LEGAL TEAM
Since the founding of our firm, we at McKinney & Namei have dedicated ourselves to helping our fellow Buckeyes get past their various legal obstacles with as little grief as possible. If you're facing a legal issue in or near the Cincinnati area, we invite you to give us a call. Once you do, we'll do everything in our power to alleviate your stress and help you put your concerns in the past.